Holiday Sale Leather Natuzzi Sectionals A355
Natuzzi sectional A355 $1500.00 Off msrp.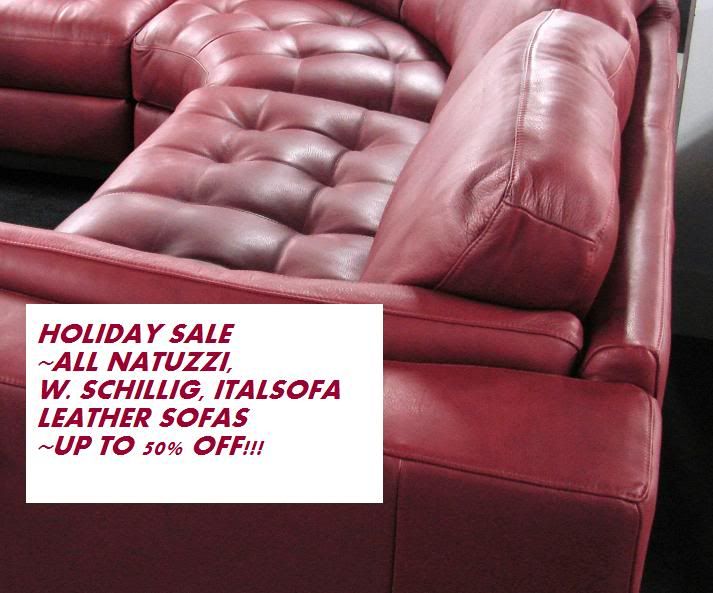 Holiday Sale Furniture Sale Natuzzi A355 leather Sofa. Awesome LOW Price! $1500.00 Off msrp!!!
Leather Sofa SALE by Natuzzi, Itlasofa & W. Schillig at INTERIOR CONCEPTS FURNITURE.
215-468-6226. "
http://store.interiorconceptsfurniture.com
"
Best Leather Selection at the very LOWEST price!
WE KNOW HOW TO MAKE A DEAL!