Labor Day Furniture Sale! Leather sorfas and Sectionals, all on Sale, by Natuzzi Editions, Italsofa, W. Schillig LEather sofas and sectionalas.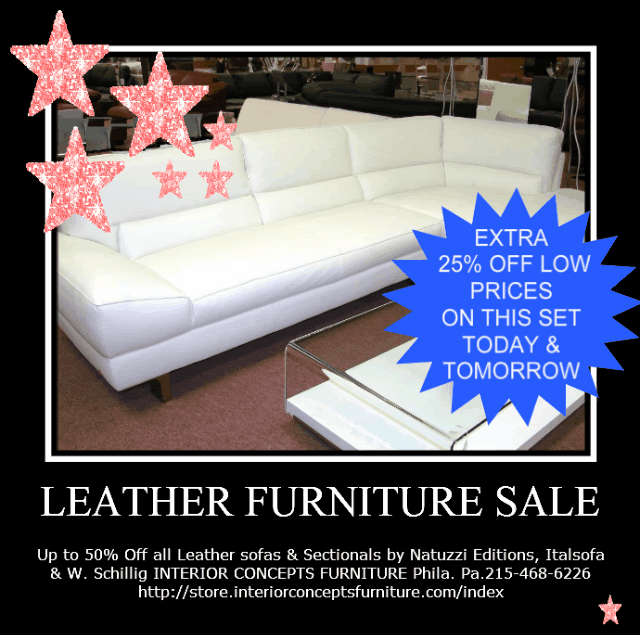 Clearance Fine leather Sofas. Lowest prices Elran, Natuzzi Editions Leather sofas, Italsofa Leather sofas, W. Schillig Leather sofas, and more are all on sale. Specializing in Leather Sofa furniture.
Interior Concepts Furniture in South Philadelphia, Pa.
Over 40 years in business.
Brand New floor models. Heavily discounted.
Stop in today for best deals!
Serious shoppers check us out before purchasing a new leather sofa or sectional, please come by this week to see us and find out why!
INTERIOR CONCEPTS FURNITURE 215-468-6226.
"
http://store.interiorconceptsfurniture.com
"