Sweet Deals on Leather Furniture for Valentines Day. Cuddle up with your honey on a new Natuzzi Leather sofa. So comfy and cuddly, perfect way to spend Valentine's Day! Order in to make it a perfect night. You'll also love all the money you'll save during our Valentine's Day Furniture Sale! So Sweet!
Valentine's Day Furniture Sale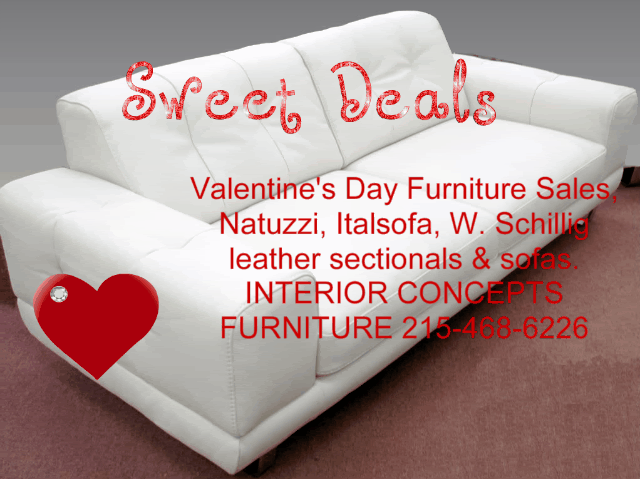 Interior Concepts Furniture.
Give us a call 215-468-6226.
online store: http://store.interiorconceptsfurniture.com
Or come visit us in our South Philadelphia furniture store. We have the best deals in leather furniture with the best selection to chose from. You will love, love, love our prices!