Labor Day Leather Furniture Sales! We need to make some fabulous deals with you! Hurricane Irene has blown all of our customers back down the shore. Stop by this weekend for unbelievable bargains! Natuzzi Sofas Labor Day Furniture Sales. Natuzzi editons & Italsofa Leather sofas & sectionals are a fine leather sofa manufacturer. The Italians know leather & so do we! Great designs, soft leather at a great price. We have a super sale happening now, stop by to see us for the best selection.
"
http://store.interiorconceptsfurniture.com
"
Please visit our online store or in person!
Labor Day Leather Furniture Sales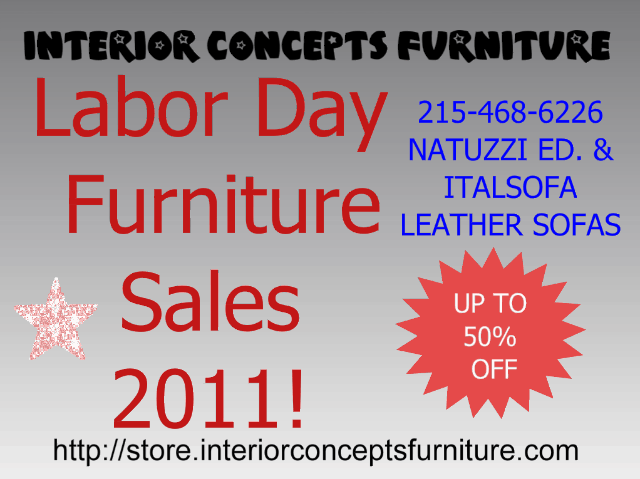 Thank you! Call us now for info! 215-468-6226