Natuzzi Leather Furniture Philadelphia Year End Clearance Sale happening now!
Stop in for the lowest prices on Natuzzi ed. & Italsofa Leather furniture. The latest colors and styles have just arrived! We're celebrating the Holidays by giving you great deals on leather sofas and sectionasls.
Stop in today!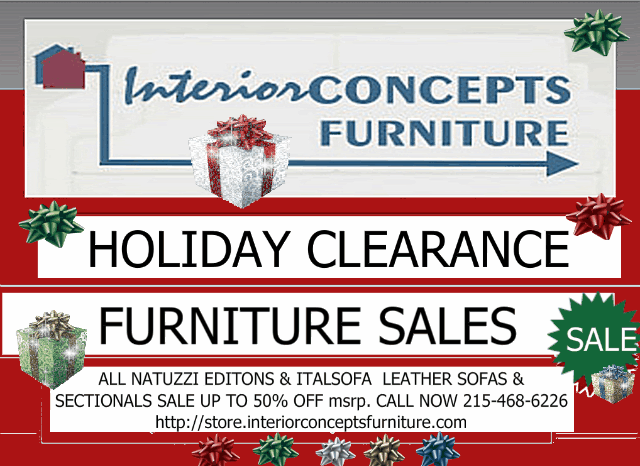 INTERIOR CONCEPTS FURNITURE CALL NOW! 215-468-6226.
ONLINE STORE: http://store.interiorconceptsfurniture.com.