President's Day Furniture Sales. Best price on Natuzzi sectional sofas. President's Day Furniture Sales, Natuzzi Editions, Italsofa, leather sectionals and sofas. Up to 50% Off Floor Sample Sale! Philadelphia Contemporary Leather Furniture Store.
Natuzzi editions B636 white leather sofa. sale 25% Off msrp.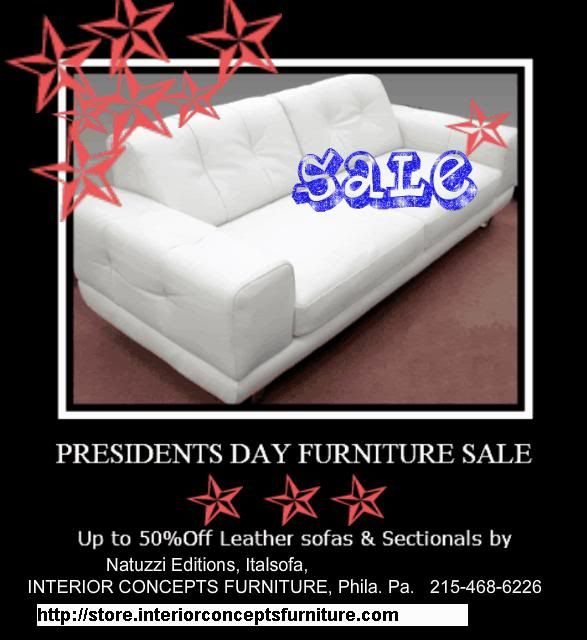 Interior Concepts Furniture.
Give us a call 215-468-6226.
online store: http://store.interiorconceptsfurniture.com
Or come visit us in our South Philadelphia furniture store. We have the best deals in leather upholstery furniture with the best selection to chose from. You will love our prices!